Hiring a financial advisor can be a good idea if you want to reach your financial goals and set up a plan for investing that fits your wants and situation. Advisors can help you make a personalized financial plan and build a collection of investments that will help you reach your long-term goals. They can also help you plan for a comfortable retirement.
But how much does a financial planner cost? How do you know you aren't paying too much?
The cost of hiring a financial advisor can vary depending on a number of factors. In this article, we will discuss how much do financial advisors cost and financial planners cost.
How Much Do Financial Advisors Cost?
One of the most popular questions is about getting how much financial advisors cost. Most financial advisors fees and financial planner fees in Australia either charge a flat fee, a percentage of the assets they handle, or both. But there are at least five ways for clients to fees for financial advisors, and each one has a different cost:
Percentage of Assets Under Management (AUM)
Flat Fee
Hourly Fee
One-Time Fee (Modular Pricing)
Commission Based
Let's look at each payment model in more depth to find out how much you can expect to fee financial advisor services.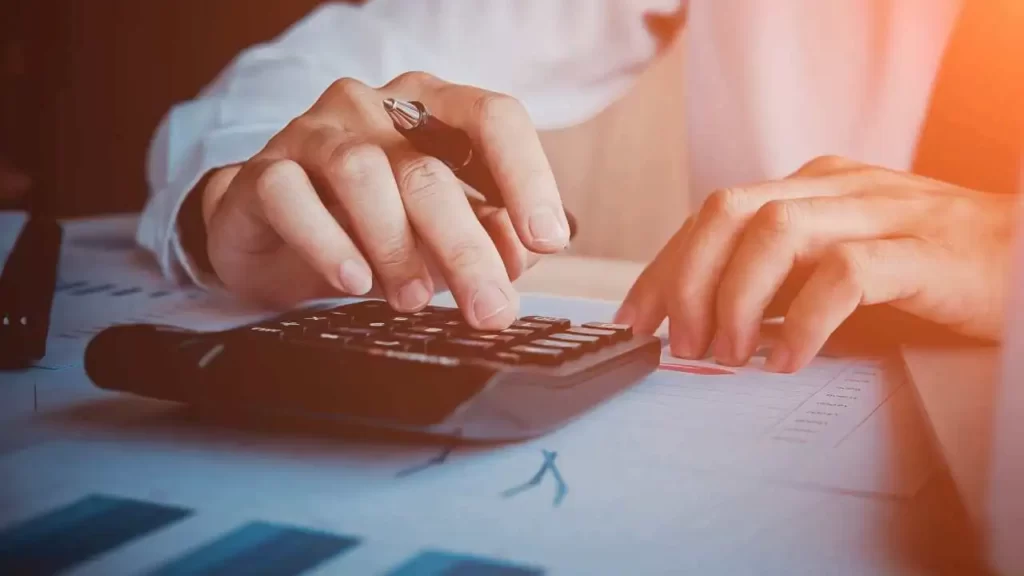 Percentage of Assets Under Management (AUM)
The "assets under management" or "AUM" fee plan is what you call the way you pay an advisor. The standard in the industry right now is to charge between 0.50% and 2% of the assets being handled each year. Most financial planning fees are somewhere between 1% and 2%, and they often offer discounts above certain levels of assets or tiers.
Flat Fee
According to recent surveys, the average fee for financial advisor in Australia ranges from $2,500 to $4,000 for a comprehensive financial plan. But fees can be very different based on things like the advisor's experience, how complicated the client's finances are, and the services offered.
Hourly Fee
Some financial advisor fees in Australia are charged by the hour, with prices ranging from $150 to $400+ per hour. These prices don't change based on how much money you have handled, so you only pay for the time you need with the advisor.
Many of these hourly services have a deposit fee that you pay upfront. This means that you buy a block of hours for the year and can use them whenever you want.
One-Time Fee (Modular Pricing)
Many fees for financial planners give "à la carte" services, which let you choose the type of financial planning you want to focus on. These services include planning a budget, saving for college, planning for retirement, planning for insurance, reviewing a 401(k), and a lot of other choices for each person.
Most of the time, these are charged as one-time fees that start at $500. These plans don't cover all of your money goals; instead, they focus on a single need. Clients pay for help and a plan, but it's up to them to carry out the plan's specifics.
Commission Based
When financial advisor works on commission, they get paid when you buy certain financial goods from them. (such as mutual funds, insurance products, and other types of securities). This plan is becoming less and less popular because it could lead to a conflict of interest. This plan has been criticized because many clients have been sold financial products they didn't really need. This gave the advisor a big commission, but the products didn't do very well.
If your planner sells you a financial product, like a mutual fund, with "front-loaded" fees, this is a sign that they are paid on commission. This means that if you put $10,000 into a mutual fund with a front-loaded fee of 5.50 percent, you will pay $550, and the other $9,450 will be invested.
Is It Worth Paying For a Financial Advisor in Australia
There is no easy yes or no answer. It depends on your goals and how much money you have.
A financial planner can be helpful if you have a lot of debt, don't know much about investing, or need help making a plan for your money. They can help you figure out how to make difficult financial choices, give you advice on how to invest, and help you reach your financial goals.
Financial experts may charge a financial plan fee for their services, but the benefits they offer can be worth more than the fee. A good financial advisor can help you make smart decisions about your money and keep you from making costly mistakes that could hurt your financial future.
It's important to keep in mind that not every financial expert is the same. Do your study and make sure the financial advisor you choose is licensed and qualified to give financial advice in Australia before you hire them. The Australian Securities and Investments Commission (ASIC) has a website where you can look at their qualifications.
FAQs:
What are the fees for financial planning?
The cost of a financial plan can vary depending on the financial advisor you work with and the services they provide. Generally, financial advisor costs are based on a percentage of the assets they manage or a flat fee.
How much cost of financial advice?
The cost of financial advisors can vary depending on the financial advisor and the services they provide. The fee structure can be based on a percentage of assets under management, a flat fee, or an hourly rate. The fees financial advisor can range from a few hundred to several thousand dollars.
How much is a financial advisor?
The fees of financial advisors vary depending on several factors, such as their experience, credentials, the complexity of your financial situation, and the type of services you require. Generally, financial advisors charge either a percentage of the assets they manage for you (usually 1-2% of the assets under management) or a flat or hourly fee. According to a 2021 study by AdvisoryHQ, the average financial advisor fee range from $1,500 to $2,500 for a basic financial plan and around $4,000 to $6,000 for ongoing financial advice and management services.
Conclusion
In conclusion, how much do financial advisors cost in Australia can vary a lot depending on a number of things. Before hiring a financial advisor or planner, it's important for people to know how the fees work and if there could be any potential conflicts of interest. Also, it's best to compare fees and services from different advisors to get the best value for your money.