The Best Financial Advisors in Brisbane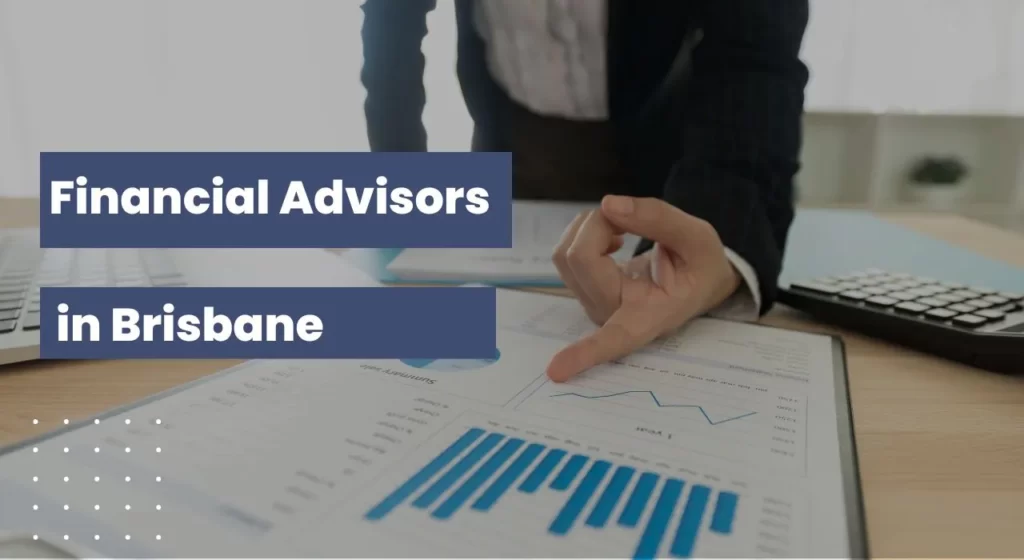 As Of Late, Studies Have Shown That Most Doctors Need The Help Of Financial Consultants And Investment Managers. These Findings Have The Support Of Prominent Financial Specialists Who Believe That Timely Assistance From A Financial Advisor, Whether On A Temporary Or Permanent Basis, Is Essential For Medical Professionals.
The Professionals Advice Group Can Help You If You Are A Doctor Saving Up For A New House, A Consultant Who Needs Help With Your Super, Or A Retiree Who Wants To Set Up A Portfolio For Retirement. We Are The Most Reliable Financial Advisors In Queensland And Can Help You Develop A Plan That Fits Your Needs.
The Professionals Advice Group, Among Other Financial Advisors In Brisbane, Is Committed To Helping The Next Generation Of Medical Leaders Achieve Their Goals. As A Result, We Are Pleased To Share Our Knowledge For Your Benefit.
Whether You're A Doctor Saving For Your First Home, A Consultant Who Needs Help With Your Super, Or A Retiree Planning For The Golden Years, The Professionals Advice Group Is Here To Help. We Are The Most Trustworthy Brisbane Financial Advisers And Can Assist You In Developing A Plan Tailored To Your Specific Needs.
Our Medical Clientele Has Access To Unbiased, Expert Advice On Various Financial Topics, Including Super, Investments and Insurance. We can also link you you with experts in  Wills, And Mortgages. Here Are Some Of The Services We Provide To Our Clients. Let's Find Out How We Can Tailor Our Suggestions And Plans To Your Needs.
1. Retirement Strategies for Doctors by Most Reliable Financial Adviser in Brisbane
How Do You Envision Spending Your Retirement Years? In Your Golden Years, How Are You Planning To Spend Your Time? Whether You Are About To Retire Or It Is Just A Pipe Dream, Your Choices Will Affect The Rest Of Your Life. Fortunately, You Can Count On Professionals Advice Group, The Top-Rated Financial Adviser In Brisbane, To Help You Save Money And Realize Your Goals.
Do You Have Any Questions? Contact Us
2. Investment Services for Doctors with Best Financial Planners in Brisbane
Professionals Advice Group Will Choose And Optimize Resources That Are Just As Important As You Are Because Of Our In-Depth Expertise And Unwavering Principles. Our Preferred Brisbane Income Protection Insurance Services Are Designed To Help Medical Professionals Like Yourself Attain Your Financial Goals Via Professionally Managed Investment Strategies.
3. Financial Planning for Doctors – The most Reliable Financial Advisors in Brisbane
How Will Your Family Survive Financially If You Cannot Work Due To A Severe Accident Or Sickness, An Injury, Or Another Event?
How Likely Will You Be Eligible For A Disability Pension Or Sick Leave Because Of Your Health? Having The Best Financial Advisors In Brisbane Create A Personalized Income Protection Plan For You Can Provide You Peace Of Mind In The Event Of A Tragedy, Allowing You To Concentrate On What's Essential.
4. Reliable Advisors for the Best Life Insurance Brisbane Australia
Surgeons And Other Medical Professionals Are Particularly Vulnerable To Unforeseen Illness Or Injury While Serving At The Hospital, Leaving Them Unable To Care For Their Patients. This Is Where The Professionals Advice Group Can Help. It Provides A Variety Of Personal And Financial Situations In Which Doctors Might Benefit From Purchasing Enough Life Insurance Coverage To Support Their Families. 
The Services We Cover In The Best Life Insurance Brisbane Australia Are;
     A). Income Protection
If You Can't Work Because Of An Illness Or Accident, This Service Will Send You Monthly Money To Help You Pay Your Bills.
    B). Total Permanent Disability Insurance Brisbane
If An Illness or Accident Keeps You From Working, This Coverage Service Will Give You A Lump Sum to repay debts and ongoing bills.
    C). Life Cover
In The Event Of Your Passing Or The Diagnosis Of A Terminal Illness, Your Children Or Beneficiaries Will Get A Lump Sum Payment To Help Them Out. This Money Could Be Used For Things Like Repaying the Home loan For The Family Or Ongoing Medical Care.
Don't Hesitate To Contact Us To Learn How We Can Help You Reach Your Financial Goals.
     A). Income Protection
If you or a family member can't work because of an illness or accident, this service will send you monthly money to help you pay your bills.
    B). Total Permanent Disability Insurance Brisbane
If an accident keeps you from working, this coverage service will give you a lump sum.
    C). Life Cover
In the event of your passing or the diagnosis of a terminal illness, your children or beneficiaries will get a lump sum payment to help them out. This money could be used for things like a home for the family or ongoing medical care.
Don't hesitate to contact us to learn how we can help you reach your financial goals.