The Best Gold Coast Financial Planning Advisors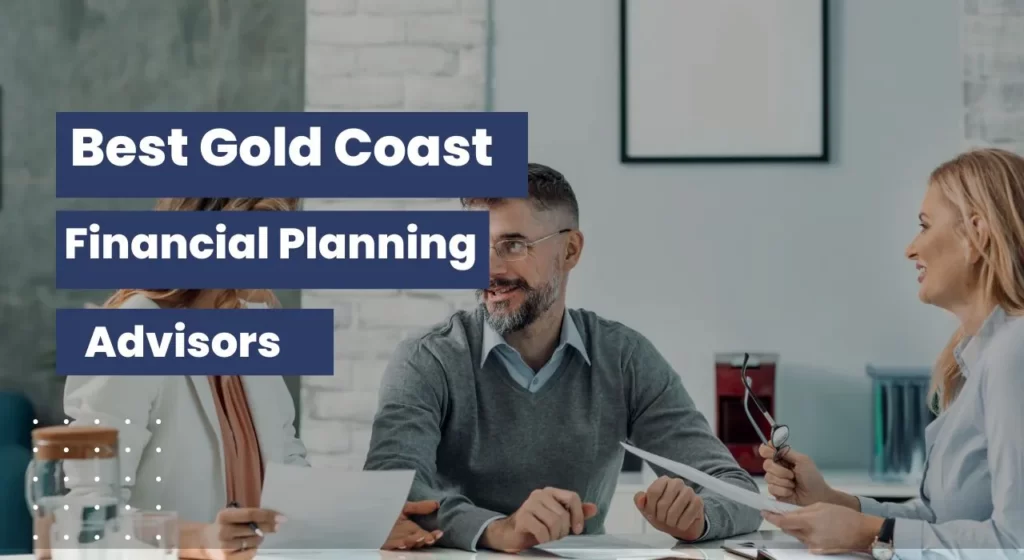 Recent Research Suggests That Most Doctors Could Benefit From The Services Of Financial Advisers And Investment Managers. The Need Of The Hour Is Help From A Financial Adviser, Whether For The Short Term or the Long Term.
Among Other Gold Coast Financial Advisors, The Professionals Advice Group Shares Your Goal Of Ensuring The Success Of Tomorrow's Medical Leaders. Therefore, They're Happy To Provide Their Expertise To Ensure Your Own.
The Professionals Advice Group Is At Your Service, Whether You're A Doctor Setting Aside Money For Your First House, Searching For Guidance On Your Superannuation, Or Preparing For Your Ideal Retirement. We Are The Most Reliable Gold Coast Financial Advisors And Can Help You Create A Personalized Strategy That Brings You Closer To Your Financial Objectives.
Expert, Impartial Guidance On Various Financial Matters, Including Superannuation, Investments, Insurance, Wills, And Mortgages, Are Available To Our Doctor Clients. Let's Find Out How We Can Assist You With Individualized Recommendations And Strategic Planning.
1. Retirement Strategies for Doctors – The Professional Gold Coast Financial Planning
When Do You Plan On Making Work Optional? In What Ways Do You Hope To Retire? With Retirement, What Kind Of Lifestyle Do You See Yourself Living? Your Decisions Will Impact Your Retirement Years, Whether They Are Around The Corner Or A Distant Dream. Luckily, Professionals Advice Group Is The Best Gold Coast Financial Advisor Dedicated To Helping You Secure Your Future By Fulfilling Your Dreams.
2. Investment Services - Income Protection for Medical Professionals Gold Coast
Based On Our Extensive Knowledge And Rock-Solid Values, Professionals Advice Group Will Select And Manage Assets That Put In As Much Effort As You Do. You May Reach Your Financial Objectives With The Support Of Professionally Managed Investment Strategies, From Individualized Solutions To Our Selective Investment Services For Doctors In Gold Coast. 
3. Financial Planning for Doctors – The Best Professional Advisor in Gold Coast
In Australia Hundreds of Thousands Of People Can't Work Due To Illness Or Injury Every Year, And Only 10% Of The Population Takes Steps To Ensure They Have Money Or Insurance Policies In Place to Protect Yourself and Your Family. Do You And Your Family Have A Plan In Place In Case You Lose Your Income Because Of An Accident, Illness, Or Something Else?
Is There A Chance That, Because Of Your Health, You Could Get A Disability Pension Or Sick Leave? If Something Terrible Happens To You Or Someone You Care About, Having A Custom Income Protection Plan Made By The Best Professional Advisor In Gold Coast Will Give You Peace Of Mind So You Can Focus On What's Important.
4. Reliable Advisors for the Best Life Insurance Gold Coast Australia
The Professionals Advice Group Offers One Of The Best Income Protection Insurance For Doctors Gold Coast. Our Company Is Known For Providing Policies Tailored To The Needs Of Medical Professionals On Gold Coast, Australia. Moreover, Our Services Cover Life Insurance Policies, Including Term Life Insurance, And Income Protection Insurance. We Consider All The Vital Factors When Making A Customized Recommendation.
Life Insurance Policy For Our Clients, Including The Type Of Coverage, The Premium Cost, And The Policy Exclusions And Limitations.
The Services We Cover In The Best Life Insurance Gold Coast Australia Are;
A). Income Protection For Medical Professionals Gold Coast
Income Protection Insurance Offers Financial Help To Those Medical Professionals Who Can't Work Due To Sickness Or Accident. This Insurance Provides A Monthly Income To The Insured To Help Their Family Meet Both Ends.
    B). Total Permanent Disability Insurance Gold Coast
TPD Insurance Is A Type Of Insurance That Helps People Who Are Permanently Disabled And Can No Longer Work Financially. Most Of The Time, TPD Insurance Can Be Added To A Life Insurance Policy As An Extra Rider Or Benefit. The TPD Insurance Will Pay Out A Lump Sum Benefit To Help Cover Their Living Expenses And Other Costs Associated With Their Disability.
    C).Life Cover
In This Insurance Service, If You Die Suddenly Or Are Diagnosed With A Fatal Disease, Your Beneficiaries Will Receive A Lump Sum Payment. This Amount Could Help A The Family Repay Debt or For A New House Or Medical Care.
Contact Us Today To Learn More And Discover How We Can Help Medical Professionals Meet Their Financial Goals.